CrossSync Multi-Protocol Analysis option
CrossSync is Teledyne LeCroy's analyzer synchronization solution that enables time-aligned display of protocol traffic from multiple daisy-chained analyzers. Captured packets are displayed in separate windows that share a common time scale. Navigating the traffic in either direction will scroll to the same timestamp in the synchronized window. When using the CrossSync option, users can access the full complement of analysis capabilities available within each individual Teledyne LeCroy software. Search, reporting, and decoding all operate normally.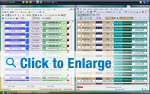 Identifying the point where a specific bus event moves over a bridge is nearly impossible without the CrossSync synchronization solution. Now it's easy to use triggering to find the same packet travelling across both busses. Either analyzer can be set up as the trigger master. When the trigger event is detected, the capture on all daisy chained analyzers stops, Each display will show the exact point where the event occurred. It's also possible to define separate trigger events that operate independently for each side of the bridge.
The solution includes a lightweight software control panel that starts and stops recording across daisy-chained analyzers. Users can sync or un-synch traces on-the-fly. The Time Tune feature provides a real time slider for adjusting the offset between displays. This makes it easy to see latency across busses.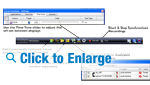 The CrossSync control panel is available at no cost and only requires the analyzers to be connected using their on-board Sync ports. This Sync port is built-in to every Advisor T3 and STX M6-1 analyzer. For owners of Teledyne LeCroy's, Summit T3, Voyager M3i, and Sierra -based analyzers, the Sync port is available as an optional expansion board (ACC-EXP-002-X) that can be installed by users in just a few minutes. This allows developers to leverage analyzers already in the lab to help resolve multi-protocol problems at the system level.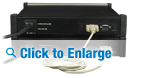 The CrossSync option supports a wide combination of Teledyne LeCroy's flagship analyzers including PCI Express Gen 1, Gen 2 and Gen 3, USB 2.0 and 3.0, Serial ATA (SATA) 1.5, 3, and 6Gbps, Serial Attached SCSI 6Gbps, and Fibre Channel 1, 2, 4 and 8Gbps systems.